A sail day
I went out today, first time single handed in awhile, first time ever under the new name. Launching always makes me uncomfortable, today it was PERFECT! I was off to a good start.
Tried out the GPS as planned. I did get a late start as I had to go into the office, then I had to go back because I forgot to spell check something that was going out, my bad. That what happens when you rush! anyway...
Why is it the wind is always good when you first start and when you are coming back near to the marina. In between it is iffy.
Why do tug boat drivers, who are supposed to be Professionals, not even back down 1 bloody knot as they go by with their big AS$ wakes, grrrrrr
THe over all sail was good. I learned a couple of things today. one by accident. I can brace the tiller extension on the side of the cockpit seat and do not need to use the tiller tamer to hold course for a few moments.
I did my first wing on wing today. Crap made me so paranoid about an unplanned ghib(sp), which ended up happening. Good thing I was somewhat prepared. Happened whilst I was taking pictures of some seal.
Top speed upwind (beating) 4.5k Top speed on a run 5.5k sweet! Four hour sail. I'm pleased I did not use the motor ( I was close though ) after I set the sails, until I drop the sails at the marina entrance.
Dock was also perfect, however I really need to get a midship cleat, that would be way helpful.
The webbing around the cockpit, sucks, that has got to go. The winch handles get caught in it. Need to have some weather cloth instead.
Oh, My marina, now has wireless Internet. However I could not connect without an account :-(
30.00 per mo or 8.00 a day. poo I was hoping to slip in there free! get it "slip" in ... hahaha, ok fine :-(
Ok let see if ths works:


Glen Cove marina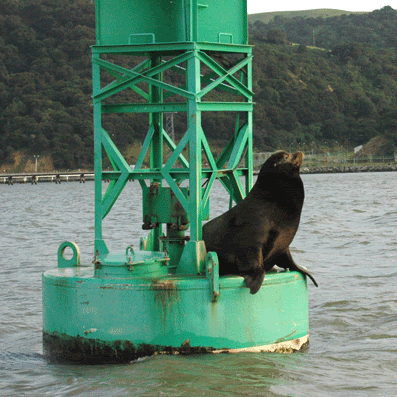 A local Dude... sorry guy just passing through




wow, a zen moment... how lucky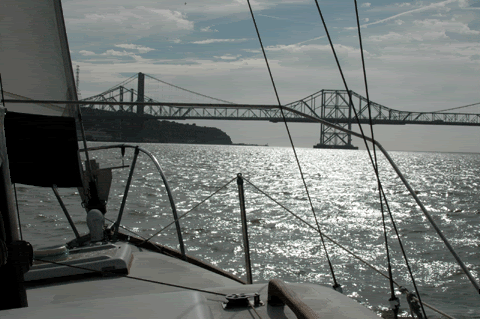 two bridges, that look like one




home again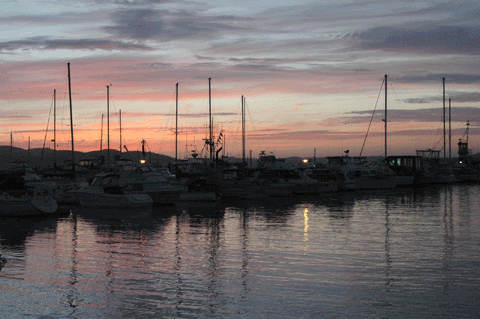 ah, days' end