Doyoubi Benicia ne Ikimashita
(Sat. to Benicia)

Sat morning, we get down to the marina there is some serious wind blowing. White caps on the waves, leaves on the palm trees blowing like long hair on hot chick on a motorcycle. Wind howling through the masts
But I was heading out anyway. I figured it would be good practice. The hardest part was getting away from the dock. Current and wind was not helpful to launch, but I did it, not as planned but going with the flow of the energy then making a u-turn, and headed out of the marina.
We got fairly wet leaving the marina, heading into the wind, with big waves.
A bit of ways out I raise the mainsail and we head off on a close haul. After we got a little way out the ride got a bit more comfortable. We were sailing just under the mail sail. Still with a fair about of heel , but Lady Zen said she was fine, she has gotten more use to it and did not bother her anymore. As we approached the far shore and a tanker, I tried to come about, but could not do it. Not enough drive, I basicly went into a heave-to and could not move further. I figured to Gyib.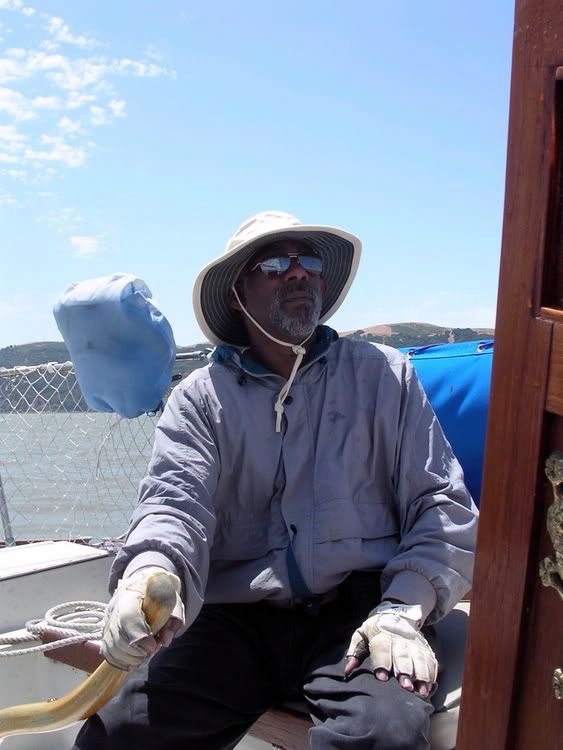 No good still too much current and wind not but not enough drive. I fired up the motor made my turn to a starboard close haul and killed the motor. We stayed on a close haul the rest of the way.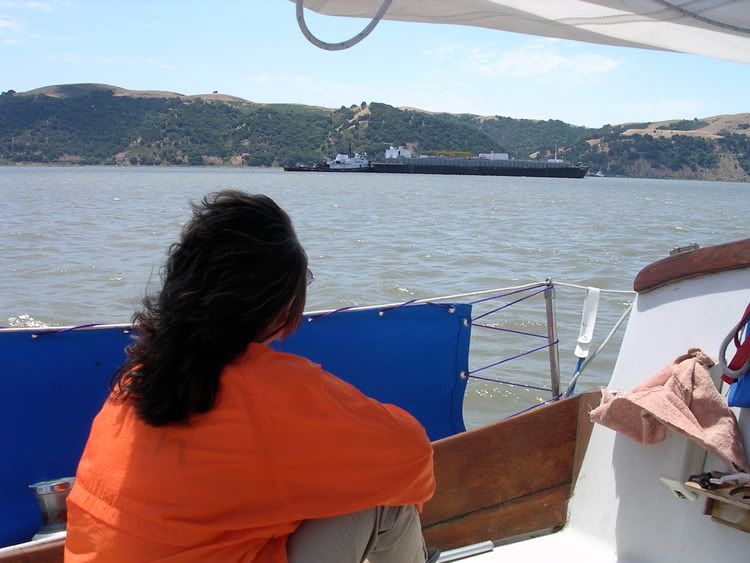 We past a couple of tankers, well,we passed one which was anchored, another past us.
We approached Benica dropped the sail and motored into the marina
We docked and checked in with the harbor master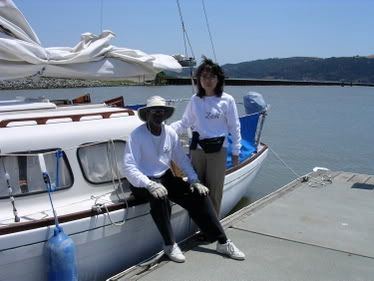 After docking and checking in we walk into town. It is fairly quiet, and on the late side so we rushed over to the Thai resturant for lunch only to find it closed on Sat!!!!! WHATTTTTT! Agrrrrrr. Oh well, there are lots of other places around.
So we ended up going to The first Street Cafe, where we had breakfast on our first overnight trip to Benicia 2 yrs ago.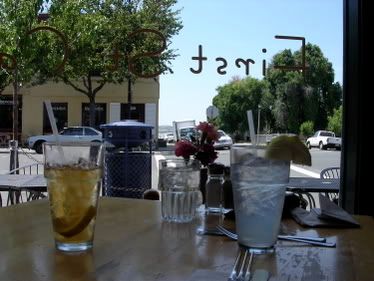 We had some Ahai tuna and something with articoke hearts mixed with something yummy. That was not enough of it, but pleasing.
After a bit this cute guy showed up...a Beagle and Pug mix.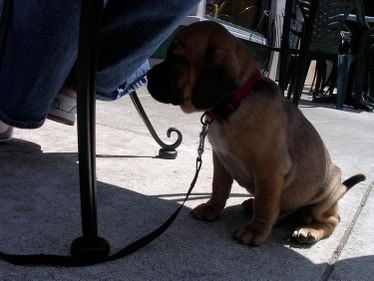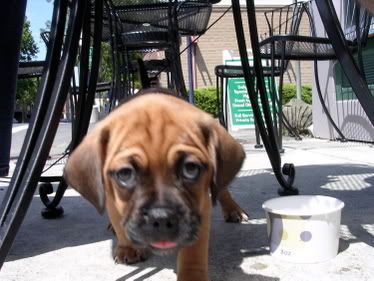 Next we go up the street and have some icecream before heading back to the marina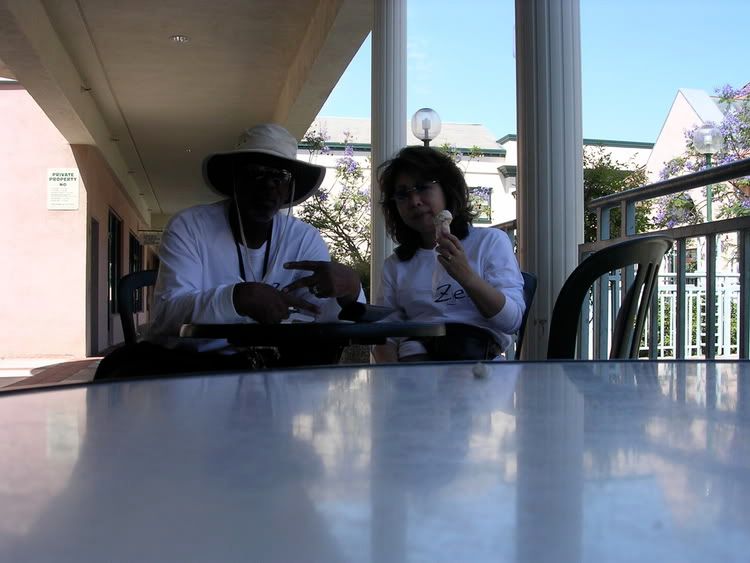 From here we head back to the marina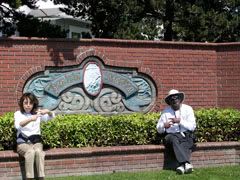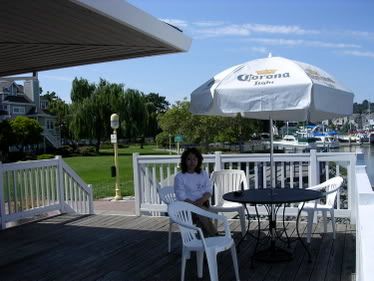 After a bit of waiting about
25 min
, while a
big Big GAS
Hog POWER Boat filled up.
Also talking with another speed boat driver who wanted to know about sailboats, upkeep , cost, sailing. He said he spent about 500.00 for a weekend on the water!!! He was ready to look into something else. I told him I filled up a couple of weeks ago. It cost me about 8.00 after motoring down to San Rafael. I sailed back, 5 hours, then went out a couple of times since then and filled up today on 1 gal of gas. He was impressed! Meanwhile the big yacht was still filling up! Finally he finshed and we were able to lauch away from the dock. They were so close whilst filling it was easier to wait than to go around them.
We turn and head out of Benicia Marina after this nice ketch goes by.
The wind is still fairly up on the way back. Since we are heading down wind. I go for just using the jib. we have a nice smooth ride back on a run, almost direct to home port, only a small course adjustment, dropped, (refurled) the jib once inside the breakwall.
So ends a pleasant sail day and mini vacation.